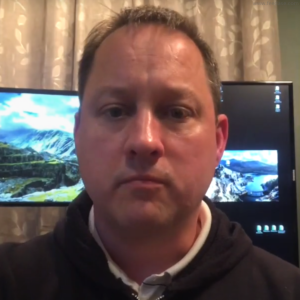 I am here today to provide some perspectives on the US livestock industry and potential, practical cost saving solutions that are targeted towards nutrition.  Being on the front line, many of you have already started implementing some of these nutritional solutions.  My objective today is to help us consider, adapt and become a bit more flexible in what we do day-to-day.
We all recognize that whether we are talking about poultry, swine or beef, the US is an efficient powerhouse when it comes to livestock and meat production.  That being said, we've seen a monumental change and meltdown in the farm-to-fork supply-chain over the past several weeks.  This in turn has had a massive, negative effect in terms of feeding, feed ingredient availability, and managing our livestock at all stages of production.
Focusing on feed ingredients, DDGS and corn oil have all but disappeared because ethanol plants have mostly closed.  Likewise, ruminant and porcine MBM and PBM are in both short supply and costly because raw materials flowing into rendering plants have been severely reduced from slow or shuttered swine, beef and poultry processing plants.  The change in availability and higher cost for these feed ingredients has put enormous pressure on the supply and cost of other ingredients, making formulation a massive challenge.  Compounding this, the severe contraction in the restaurant and food service sectors has upended the supply: demand dynamic for meat.  We are holding livestock at the farm longer because they cannot be processed in a timely manner.  This means that animals are approaching or have exceeded their target market weight for the processing plants they are destined for.  While this may not seem like a big deal, producers still have to feed and manage their animals until such time that they are processed.  Together, each of these issues have created a huge problem in terms of logistics and cost.
To relieve some pressure from the system, nutritionists, like myself, are having to rethink everything and make decisions that don't feel natural, essentially coming up with creative nutritional solutions that reduce cost and have a desired effect out in the field.   For example, the industry is looking at reducing dietary nutrient density, limit feeding, using alternative ingredients, or a combination of these strategies as a way of reducing growth rate or maintaining weight.  To effectively lower nutrient density and hit our reduced production targets, we can use non-traditional ingredients that are both bulky and lower in nutrient density.  That being said, we must consider and manage the variable non-starch polysaccharide content within of each of these types of ingredients, and their effects when fed to monogastric animals.  We also need to recognize that these alternative ingredients, assuming they are available, will change feed milling dynamics.
To improve the availability and digestibility of these alternative plant-based ingredients, NSP enzymes such as xylanases, glucanases, cellulases and debranching enzymes can be effectively used to literally tear apart NSPs, thereby reducing the negative NSP-related effects and allowing livestock to extract more energy and other nutrients out of the feed.
In the end, we are adjusting to new realities with very few tools in our hands.  NSP enzymes, and we're talking about the efficacious ones, have the potential of adding flexibility to new formulation and production paradigms.  All while reducing feed cost.
As part of Adisseo's and my mission, we want to make sure the livestock industry has the tools it needs for flexibility and success.  In the following video, I'll provide some additional details on NSP enzymes (specifically Rovabio Advance and Advance Phy), how they are used in swine and poultry feed formulations, and economics that might make sense for your operation.4'
For those of us that touch agriculture, we are part of a small, yet effective family.  We are in the fortunate and unique position of feeding our families, neighbors and the world, and we look after each other the best we can.
Thank you for watching.  Stay safe, stay healthy, and I look forward to speaking with you soon !